Skin Care Clinic in London
Seeking clear, beautiful, and radiant skin? Pulse Light Clinic can turn your dreams into reality.
We bring you London's most cutting-edge laser hair removal and skin treatments. We are a reputable, trustworthy, and skilled skin care clinic in London that can deliver the smooth, clear, and healthy skin you've always desired.
Welcome to Pulse Light Clinic London
Regulated by the Care Quality Commission
Doctor and Nurse-Led Clinic
More Than Twenty Years of Laser Experience
Using State of Art Laser Technology
Three Different Laser Machines for Tattoo Removal
Aesthetic & Medical Treatments
A Clinic With the Biggest Range of Laser Machines in the UK
Professional & Fully Qualified Technicians with NVQ Level 4
Qualified intensive in-house training on all PLC lasers and treatments
Open Until 8pm Weekdays & Until 5pm Weekends
Four Clinics in London: Bank, Liverpool Street, Tottenham Court Road, Marylebone
Online Booking Consultations
Walk In's Welcomed: Free Consultations & Patch Tests Included
Tried & Approved by Media Experts
Our Accreditations:
With over 20 years of experience, Pulse Light Clinic provides a wide range of quality aesthetic treatments at all 4 locations in Central London.
At our laser skin clinic, we are dedicated to providing first-rate customer service that meets every one of our client's specific needs. Our pursuit of excellence in the aesthetics sector has allowed us to establish our name as London's top Laser brand.
As the best skin clinic in London, it is our goal to help you unveil your true beauty and reach your body goals, so you gain the self-confidence you deserve.
High-Quality Services
Our laser skin clinic in the UK offers customised treatment regimens based on each patient's specific skin conditions and concerns. To provide you with the best results possible, we continuously expand and improve our range of premium medical aesthetic London treatments and high-end beauty services at our laser clinic in the UK.
Skin Treatments
From laser hair removal and tattoo removal to reducing signs of ageing to eliminating stubborn fat, our London hair and skin clinic has it all.
We have successfully treated Rosacea over the last two decades by developing a novel technique that combines IPL sessions with nutritional therapy at our superior skin care clinic. We specialise in long-term skin care, not just a quick fix. Our skin specialists in London have created solutions for a variety of problems such as acne, skin pigmentation, birthmarks, stretch marks, and so much more!
We are the only clinic that uses the Picosure, Picoway, and Q-switch lasers for tattoo removal, which provides outstanding and successful results .
Don't settle for insufficient, unproductive results. Our London skin and hair clinic was designed with you in mind. You'll be glowing with your long-lasting results. Whether you suffer from skin problems or want a more sculpted figure, we can help you reach your goals in a safe and timely manner.
Safe and Successful Skin Care Technology
In order to give our patients the greatest care at our skin care clinic in London, we invest in the safest and most efficient medical technology. Our qualified staff will offer each patient totally individualised care with same-day consultations over the phone, via video, or in person.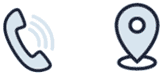 Our skilled and experienced team will thoughtfully address all your concerns and provide the most appropriate course of action. At our laser light clinic, we firmly believe in establishing trust and developing strong relationships with our clients by providing exceptional service.