We may recommend using a combination of treatments to get the desired results for your skin concerns.
Option 1
PicoSure Treatment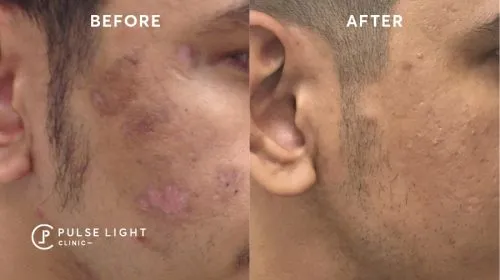 PicoSure Focus laser treatments can dramatically reduce the appearance of pigmentation, melasma, skin discolouration, sun damage, brown spots and freckles.
Pico Technology is a non-invasive and non surgical treatment with minimal downtime
High energy to to remove skin discolouration under the skin's surface
Treatable areas: Face, neck, chest, back, arms and legs.
Price

From £450 per treatment

Recommended Course of

3-6 treatments

Available at:

Bank Clinic
Option 2
Obaji Products
Obaji is an effective cream to reduce severe Melasma, hyperpigmentation and sun damage.
Post-laser hyperpigmentation is just a form of protected health information.  Nothing can guarantee that it won't happen, but using a product range like Obagi Nu-Derm prior to receiving laser treatments can calm the melanocytes, as well as provide a host of other benefits.
This is prescribed by our in house doctor, ( May Gilbert).
Price

From £140

Recommended Course of

N/A

Available at:

Bank Clinic
Option 3
LED Phototherapy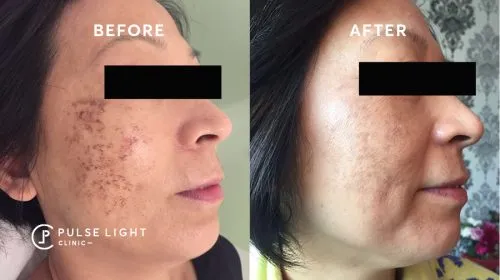 Revitalise Dull Skin & Pigmentation with LED Phototherapy
Dermalux LED® delivers skin-specific treatments using combinations of clinically proven Blue, Red and Near Infrared wavelengths to boost collagen and elastin production, improve circulation, reduce redness and irritation and blitz blemish-causing bacteria.
Price

From £50 per treatment

Recommended Course of

6- 12 treatments

Available at:

All Clinics
* Results vary from person to person. Not suitable for: Dark circles under the eyes or mouth area