Pulse Light Clinic uses laser hair removal to help PCOS sufferers with excess hair growth.
PCOS is a hormonal imbalance that affects weight gain, acne and excessive hair growth on the face and body. Polycystic ovary syndrome (PCOS) is a condition that affects a woman's hormone levels. Women with PCOS produce higher-than-normal amounts of male hormones. This hormone imbalance causes them to skip menstrual periods and makes it harder for them to get pregnant. PCOS also causes hair growth on the face and body, and baldness on the scalp.
The hair growth can affect many clients self-esteem. Areas that are typically affected by this excess hair growth may include, face, arms, back, chest, buttocks, toes and abdomen. Laser hair removal and electrolysis can be used to manage this hair growth. As the hair is hormonally governed the hair will come back. But we can manage the hair with treatments, to make it softer, finer and slow the hair growth down.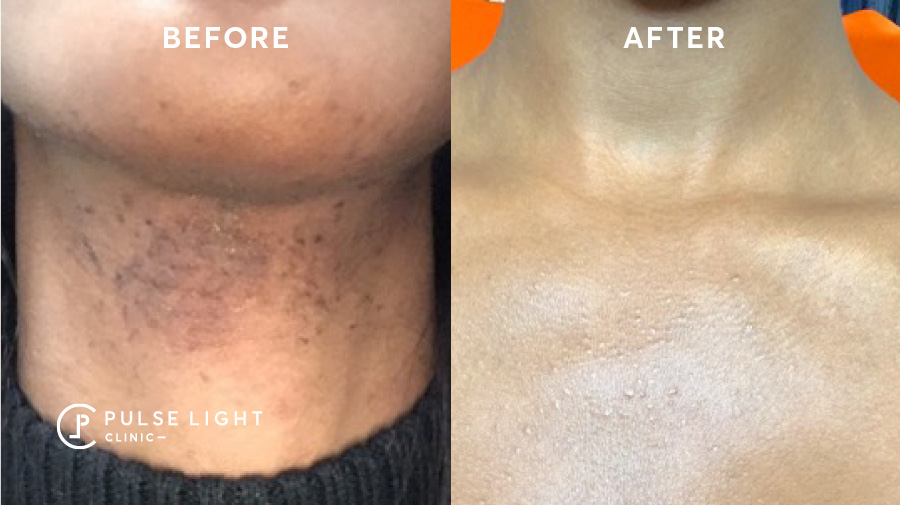 Client's with PCOS may have to shave their face multiple times
Nearly all women with PCOS will experience the side effect of weight gain that is difficult to manage. Nutritional therapy can be carried out to manage this symptom of weight gain. Through a blood test and guidance through a diet plan that will help with balancing out your hormone and weight loss.
Here at Pulse Light Clinic, we understand that this is a long term commitment with ongoing treatment being needed. We offer laser hair removal and nutritional therapy to help those with PCOS to get through it a little easier. Laser hair removal treatment starts from £65 with the discounted package.