Morpheus8 Treatment London
From £690
Extra 15% OFF on packages.
Full-face & Skin rejuvenation,
jawline, neck and stretch marks
City of London
Available at Bank
Same Day Consultation
From 90 minutes
Morpheus8 Before and After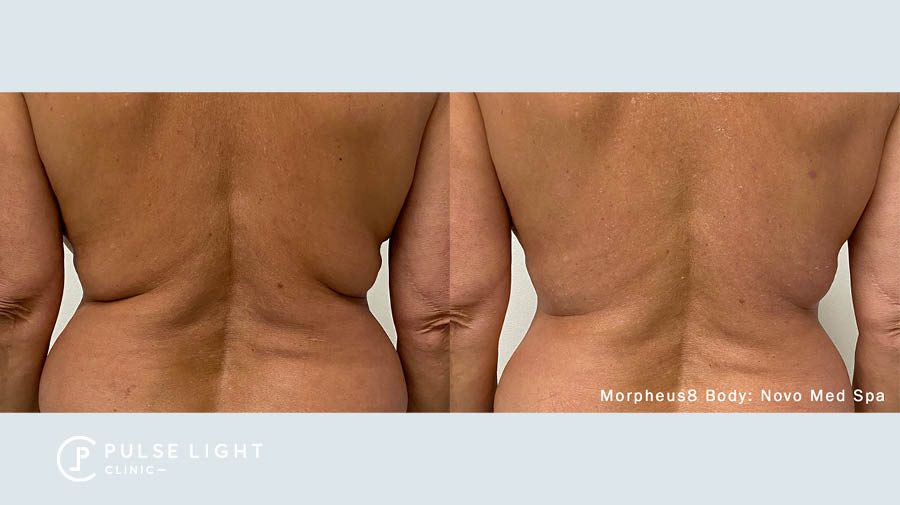 Morpheus8 Treatment
Morpheus8 is an innovative skin tightening and micro-needling method for loose skin, double chin and undefined jawline. Morpheus8 works despite your skin tone and bypasses the downtime and expense of surgery.
Morpheus8 radio-frequency treatment becomes famous in the late 2020s when Judy Murray underwent the treatment by Dr Judy Todd. Morpheus8 is a phenomenal option to consider for lax and fatty nasal folds, jowls, and double chins if you have moderate to severe loose skin. In addition, Morpheus8 is the leading device to coagulate subdermal fat, thus reviving a more youthful skin.
Morpheus8 is a minimally invasive procedure that matches micro-needling with radiofrequency (RF) energy. It applies small needles to deliver RF energy deep into your skin, creating micro lesions that trigger your body's natural healing response and promote new collagen and elastin reproduction to firm and rebuild the skin.
The benefits of Morpheus8 are broad; it will reduce the appearance of fine lines and wrinkles, smooth out broken or uneven skin texture, improve hyperpigmentation and acne scarring. In addition, it helps decrease stretch marks.
The most innovative fact is that Morpheus8 can be applied anywhere on the body, including the stomach or buttocks, though it's most famous for the profile, jawline, and neckline.
It will require up to three sessions for best results, although this isn't standard, and your final treatment plan will be discussed with our doctor on your consultation.
Morpheus8 FAQs
How long does Morpheus8 will last?
Morpheus8 results will be visible from 12 to 18 months. Typically you will be suggested to a follow-up session(s) to maintain the Morpheus8 effects of the face tightening.
How much does Morpheus8 cost?
The starting price for a single face treatment of Morpheus8 is £750. However, we suggest booking a free online consultation and discuss your skin goals with our practitioners. Usually, we create a plan with our customers according to their needs, and we provide the best funding options to support their goals.
How does Morpheus8 Works?
Morpheus8 unites micro-needling and radiofrequency energy, two treatments that are demonstrated to be efficient. Microneedling applies needles to penetrate the skin. Morpheus8 named collagen-induction treatment because the recurred puncturing of the skin creates microtrauma that stimulates a restoration cascade of collagen generation in the skin. The skin develops over the next three months as skin cells turn over and new collagen develops.
How soon will I see Morpheus8 results?
You may start to recognise the benefits of Morpheus8 in a few days of your first session and some skin tightening within three weeks. However, complete results will be visible about three months after your final session.
Does it work for all types of Acne Scars?
Morpheus8 produces a substantial improvement in the appearance of all types of acne scars, which include the softening of scar contours as well as the reduction in scar depth.
What is the Morpheus8 aftercare?
Immediate swelling, redness and occasional bruising can be expected. They can persist up to 1 week following the procedure. During this downtime, it is essential to protect the skin from the sun and therefore, daily SPF is advised. Certain strenuous activities are to be avoided. Detailed aftercare will be emailed to all clients following the procedure via email reminders.
Is Morpheus8 painful?
The treatment will feel uncomfortable as the needles are inserted into the skin and held. A pain relief can be used before treatment and discussed at your consultation.
How many Morpheus8 treatments will I need?
The number of sessions will depend on the extent of the skin being treated. Most people notice significant results after one session, and some undergo more sessions in order to enhance the results further.
Can Morpheus8 be permanent?
Morpheus8 is an effective treatment and can be applied to all skin types. In addition, the treatment can occur to permanent results by following an annual maintenance session(s) that will allow your skin to maintain collagen production.