Lisa Borg Dip DCNH, Nutritional Therapist  – Lisa has a special interest to help Rosacea sufferers. She has been practicing nutrition for 8 years across a broad spectrum of health conditions. Her research, together with hands-on experience, led to the writing of her thesis entitled "The Nutritional Management of Rosacea".
I want to share a few more recipes that offer benefits to the Rosacea sufferer.
By introducing these, you will be helping your wellness move in the right direction while supporting the remission of Rosacea.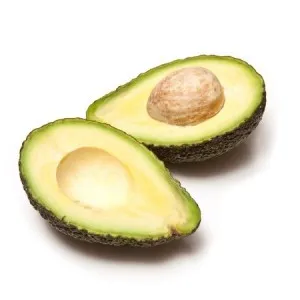 The key points to consider are:
1. Know that sugar is the number one enemy of the skin and vascular system.
2. Avoid all obvious forms of sugar but get into the habit of reading food labels too. This will help ensure you are not unwittingly overloading on sugar without realising.
3. Avoid all processed / packaged / ready made foods (source of hidden sugars); pay close attention to ready-made sauces and dips, ketchup, and juices.
4. Avoid non-beneficial fats such as those stored in clear plastic bottles, foods cooked at high temperatures using volatile oils like sunflower, canola, vegetable oils and butter alternatives, especially those made from soy.
5. Include beneficial fats and use only organic butter, ghee or coconut oils for cooking at medium to high temperatures (the latter is best avoided altogether if possible). For low-temperature cooking use any of the above or extra virgin olive oil mixed with a little water (the Mediterranean way). Other healthy fats to include but which should not be heated: avocados, nuts, seeds, (and their oils), olives, and flax oil.
6. Include quality proteins such as wild-caught salmon, organic free range eggs, and grass-fed/pastured animal meats.
7. Replace non-beneficial carbohydrates such as grains and their products with healthy fats (calorie specific).
8. Move to a whole food diet; eat foods as close to their natural state as possible.
9. Eat plenty of your vegetables in their raw, organic state to maximise their benefits.
10. Choose berry fruits over all others and eat fruits between meals
11. Limit toxin exposure by eating organically raised/grown whenever possible.
12. Drink the purest water you can find. Your body requires a constant daily supply of water for the various toxin elimination channels to function optimally. If the liver, kidneys, and blood have to detoxify the water beforehand, it becomes an uphill battle!
13. To increase the elimination of toxins, and one in particular that plays havoc with the hormonal systems, avoid using plastics of all kinds. Start by discarding cling film with the view to never using it again, especially on foods, and work towards a plastic-free life!
14. Avoid using a microwave oven. Food that has been irradiated in a microwave suffers severe damage at the molecular level.
When eaten these foods can cause abnormal changes in blood chemistry and immune function – two critical areas for the Rosacea sufferer.
Food Recipes for the Rosacea Sufferer
Coleslaw (gluten & dairy-free):
Ingredients:
2 heaped cups of shredded cabbage, preferably some green and some red

1 Granny Smith Apple peeled and cut into thin strips

1 large carrot, cut into thin strips

Half a medium-sized red onion, thinly sliced

1 Clove Garlic crushed or very thinly sliced

1/4 cup dried cranberries

2-3 tablespoons extra virgin olive oil, as needed

1 tablespoon apple cider vinegar, to taste

1⁄2 to1 tsp organic raw honey

1⁄2 teaspoon fresh dill chopped

Himalayan Crystal or Sea salt and fresh ground pepper, to taste
Method:
Toss the shredded cabbage, apple, carrot, red onion and cranberries into a large bowl and stir to mix. Drizzle with the olive oil enough to lightly coat.
Sprinkle with vinegar, honey, dill, plus salt and pepper, to taste. Toss it all to mix all ingredients thoroughly.
Do A Taste Test and decide according to your palate: Does it need more oil? More vinegar? More salt? Adjust as necessary and enjoy!
Home-Made Nut Butter
Ingredients (makes 2 cups of nut butter and requires a decent food blender):
2 cups organic raw nuts (choose one from almonds, walnuts, macadamia or cashew nuts)

1⁄2 tsp sea salt

1 Tbs honey (optional)
Method:
Add all ingredients above to an 11-cup food processor or equivalent.
Put the lid on and run on high for 3-5 minutes until the nuts turn into butter.
That is! If your mixture gets stuck and is not blending well, add a teaspoon of coconut oil to increase its oil content, more if needed but add just one teaspoon at a time.
Store your nut butter in a glass air-tight container in the fridge, and it will keep for about 2 weeks.
All food processors are a bit different; read the directions for your particular machine to see the number of nuts it can process at a time.
Super Energy Boost Smoothie
Ingredients:
3 raw organic eggs

170ml Raw Goat's Milk Kefir

4 tbs almond butter

2 tbs ground flax seeds

1 level teaspoon cinnamon

1 small banana (or half a large banana)

Blend all ingredients together and enjoy immediately!
Energy Bombs
Ingredients:
100g Walnuts

75g dried apricots chopped

1 Tsp ground flax

1 Tbs ground sunflower seeds

1 Tbs ground pumpkin seeds

1 Tbs raw cacao powder

1 Tbs raw honey

2 Tbs cashew nut butter

50g desiccated coconut
Method:
Place the walnuts, sunflower seeds & pumpkin seeds into a food processor and blitz until it resembles crumbs. Add apricots, cashew nut butter, flax, cacao powder, and honey.
Pulse to combine all ingredients.
Shape mixture into golf-ball sized portions and roll in desiccated coconut to coat.
Pop in the fridge for 20 minutes and enjoy whenever you need a quick boost of energy!
This Week's Quote:
"Enchant, stay beautiful and graceful, but do this, eat well. Bring the same consideration to the preparation of your food as you devote to your appearance. Let your dinner be a poem, like your dress."
Charles Pierre Monselet, French author (1825-1888) 'Letters to Emily'
If you are a Rosacea sufferer and would like to book a Nutritional Therapy Consultation, please ring 0207 523 5158 or e-mail [email protected] We are open Monday – Saturday, 10 am – 6 pm